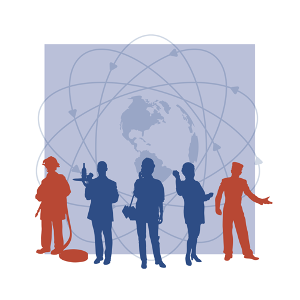 Verden blir stadig mindre, vi opplever åpne grenser, valutasamarbeid, flyt av arbeidskraft og et stadig mer internasjonalt næringsliv. Alt sammen gode nyheter for deg som drømmer om en internasjonal karriere, og vi hjelper deg så gjerne.
PULSE International recruits health care professionals for the Middle East, Australia and New Zealand and manages incoming recruitment to the UK from around the world. As a Healthcare Professional, you are in high demand across the globe. Read more...
SELLBYTEL is one of the leading European service providers for Customer Management Solutions with more than 5.500 employees at 38 locations in Germany, France, Spain, Scotland, Poland, Czech Republic, Russia and Tunisia. Read more...